Comprehensive web-based solutions for sales & marketing success!
My Home Business has been specifically developed for network marketers to help them take their businesses to new heights. The system is a complete tool-set to organize and manage your business contacts, professionally follow up and signup more customers and team members.
My Home Business is more than just a contact management system, but rather comprehensive prospect management and follow-up system, designed to make you more money in your business!
My Home Business comes loaded with a comprehensive contact management system and a full-featured set of tools to simplify your day-to-day sales and business-building activities. With just a quick glance at the prospect detail screen, you can see all of your notes, along with all of their prospect activities.
Did they open the email and click the link?
Did they watch the video?
The whole video, or just part of it?
Did they click through to the marketing page?
Imagine how much more effective your follow-up will be with all of this additional information at your fingertips!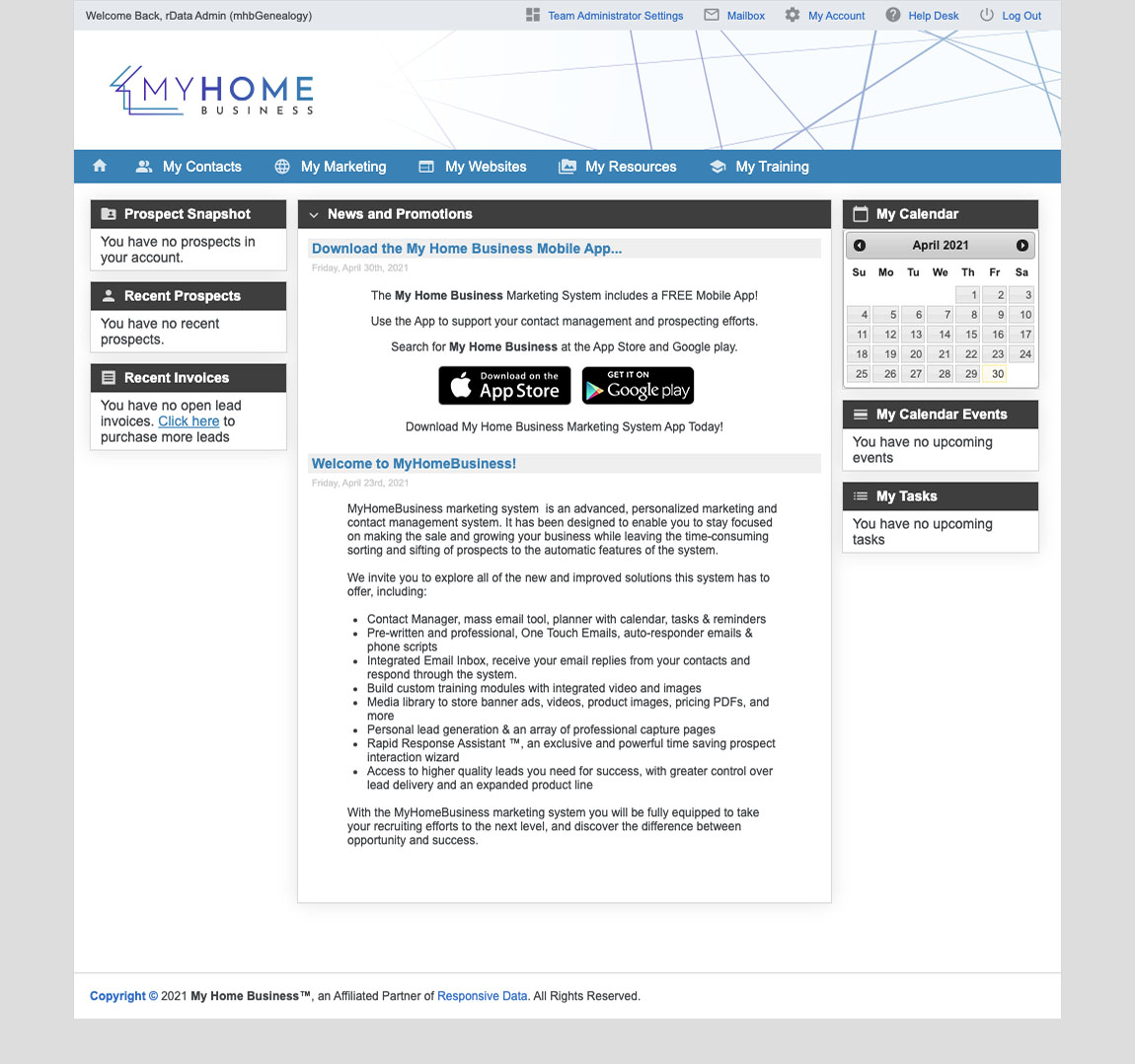 Although you will definitely find some customers and team members that jump right in and get involved after their first exposure to your company and products, statistically this is not the case. The majority of sales actually take place after the fifth contact or exposure. Are you effectively following up with your prospects? Look at how effective My Home Business Email Marketing can be:
Email Auto-Responder Campaigns
Schedule Follow-up Emails up to 1 Year in Advance
Professionally Designed Emails
Full HTML Editing and Customization
Customized Video Emails
Email Broadcasting Service
Follow up like a PRO with our professionally developed email auto-responder and follow-up system. Choose from pre-written proven campaigns, or create your own custom message or campaign. Be creative, you can even upload and create your own Video Email.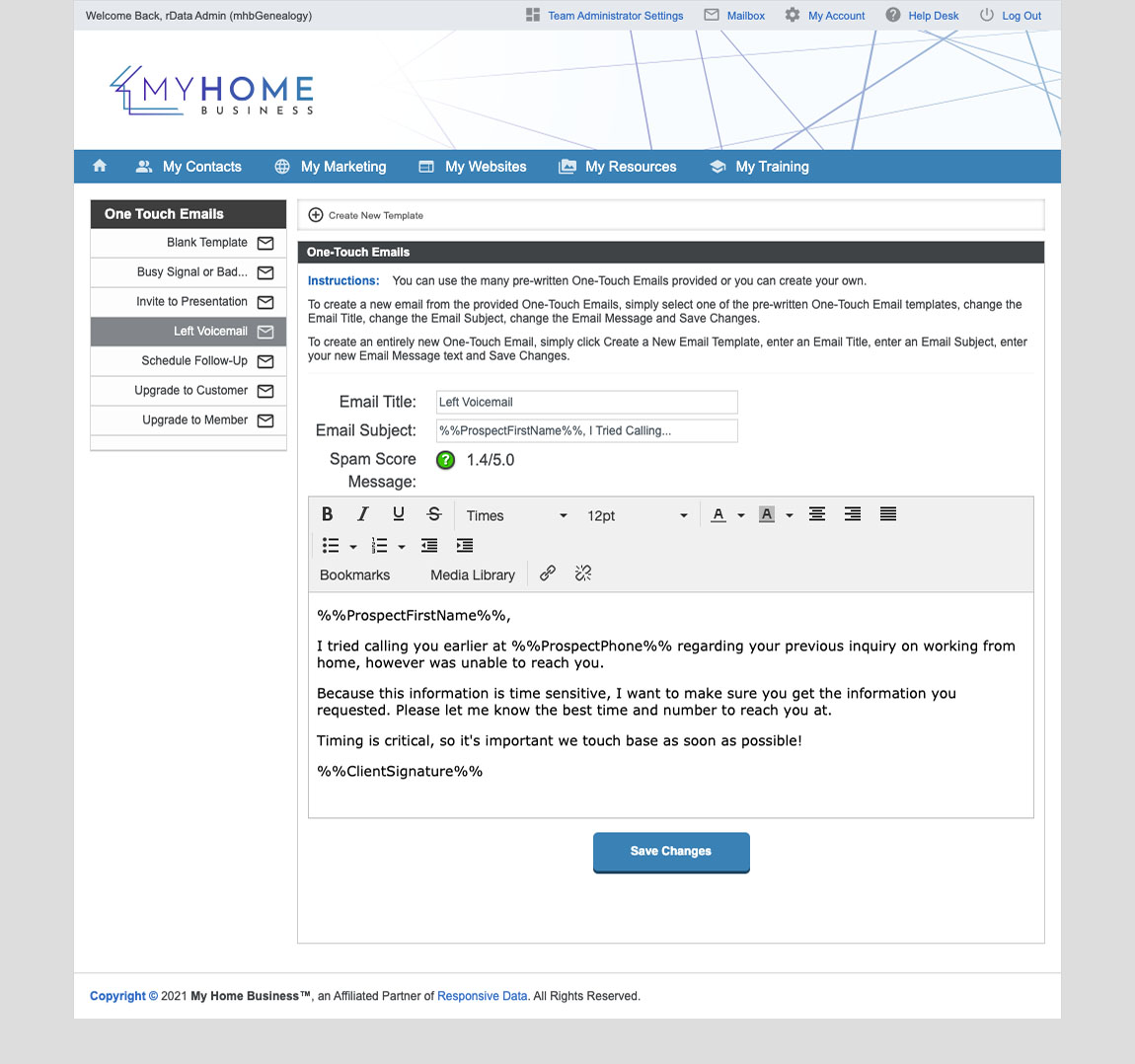 My Home Business provides you a full suite of tools and marketing sites to generate your own prospects, whether you are looking to increase product sales or grow teams beyond the warm market. Beyond just Landing Pages, we give you many options to generate interest in your business: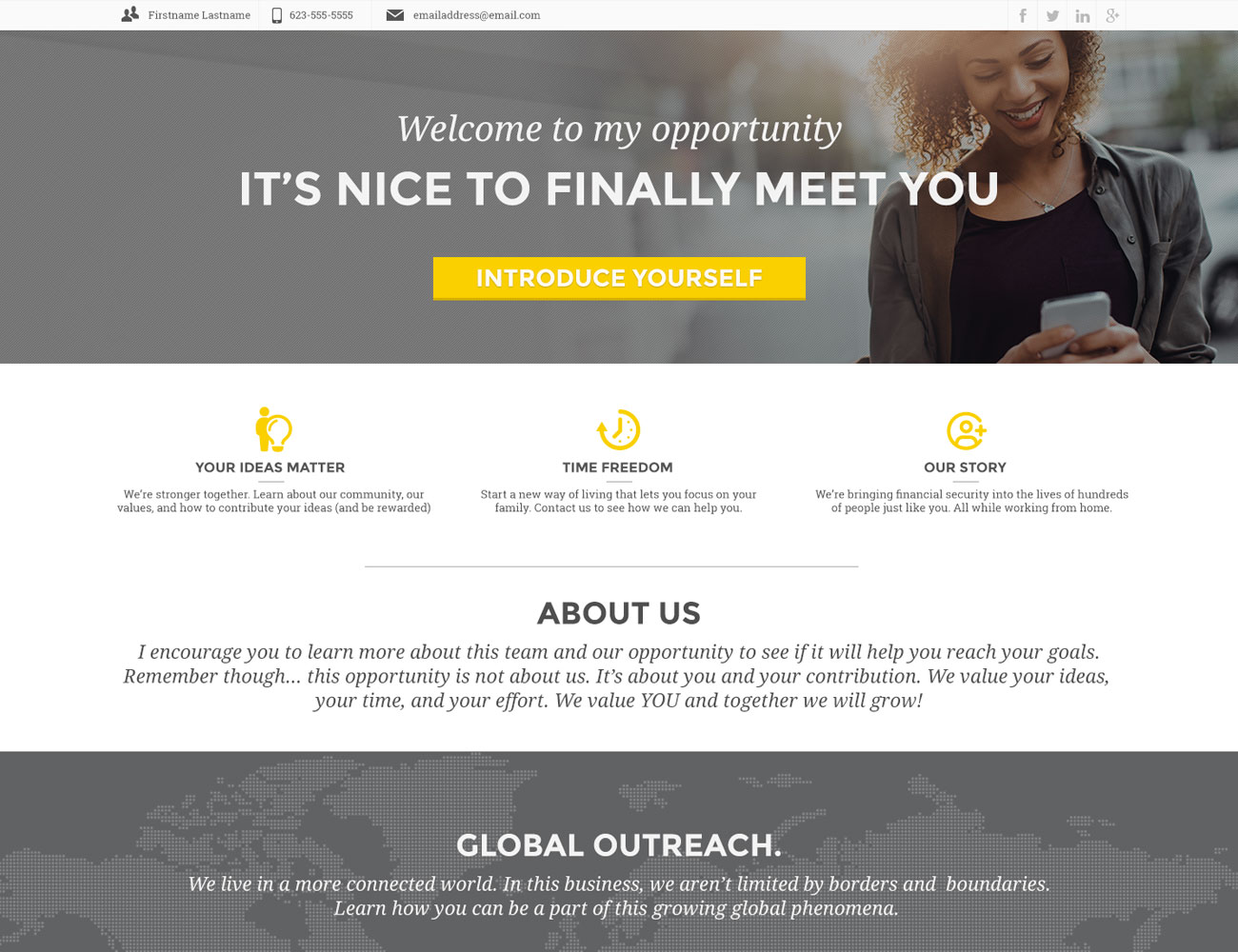 New data shows that responses to personalized text messages are far more powerful than emails and even phone calls. Our app gives members access to pre-built or custom text messages. View your landing pages and marketing sites at-a-glance and send them to prospects with one touch.
Interactive data charts to track your team-building progress
Contact information is at your fingertips
Send pre-built messages to prospects via text or email
Scripts, news, and training modules available
Leads, notes, activity feed… everything that teams and individuals love about the marketing system is also available in the palm of your hand.